Ski Technician (Alpine Sports) Methven, Mt Hutt Village
View jobs
Mt Hutt
New Zealand
Resort services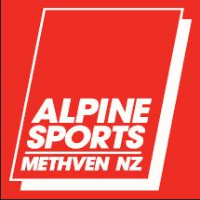 Company Alpine Sports
Location Mt Hutt, New Zealand
Category Resort services
Salary TBC
Dates 1 June - 17 October
Join our enthusiastic winter team where snowsports is the name of the game!
We have a few positions available, but the soul of our workforce lays with the workshop team. This team sets the standard in NZ.
Please contact us and we will work together to see if you are the missing piece of our puzzle!
We require some previous knowledge and experience for this position.
A good knowledge of hand tuning including the ability assess what is needed to return snowsport gear to a safe, high quality standard.
Knowledge of race tuning is a bonus.
A certificate at NZQF Level 4, or a higher qualification, which includes the credit and knowledge requirements of one of the strands of the New Zealand Certificate in Snowsport Equipment (Level 4)
AND a minimum of two years' relevant post-qualification work experience in a ski/snowboard repair workshop.
This job is listed on the NZ Immigration ISSL (immediate Skills Shortage List) in relation to Recreation, Hospitality and Tourism – Snowsport Instructor (including Technicians) (452314) As stated in the Regional Skills Shortage Document on pg 52 for the Canterbury region.
Apply by emailing : [email protected]
Apply now