Official employment partner
---
Ski Instructor Internship
Train, qualify and work in one winter season
---
Duration: 3+ Months
Locations: Various Resorts (Canada, Japan & Switzerland)
---
Request the Info pack
---
Now your eligibility is confirmed request an info pack to learn more
Full programme brochure
Guide to becoming an Instructor
Information on how to apply
Programme Overview
WE ARE SNO are recruiting entry-level ski instructors for top ski resorts across Canada, Japan and Switzerland for the 2023/24 and 2024/25 winter seasons.
Experience a full winter as you train, qualify and work as a ski instructor, taking your passion to the next level. Learn more about the programme below, or fill out the form to receive more in-depth programme brochures and application information.
Guaranteed ski instructor job
Comprehensive instructor tuition/training
Internationally recognised certification/s
Season/staff lift pass and work uniform
Seasonal accommodation
Discounted flights, insurance & visa assistance
Regular social, airport transfer and loads more
The WE ARE SNO programme is available in a selection of award-winning resorts across Canada, Japan and Switzerland. However, which you will be eligible for will be dependant on your nationality, age and other factors. Due to the employment element of the programme, the majority of candidates will require a specific visa. However, WE ARE SNO will assist and provide support with this application process.
Each winter there are a limited number of positions available at each of our resorts, so applying early is a recommended way to get a wide range of resort destinations to choose from.
WE ARE SNO are one of the world's leading providers of ski/snowboard instructor training and work placement programmes. For over 15 years, the team has been facilitating snowsports-orientated gap years, career breaks and career changes at resorts across the world.
Each winter roughly 200 candidates take part in their programmes around the globe and embark on a journey to become qualified instructors.
If you wish to learn more :
Each winter there are a limited number of ski instructor programme positions available in alignment with ski school recruitment needs. Additionally, depending on your chosen destination, you may require to apply for particular visas. It is therefore recommended that if you are interested by the prospect of becoming an instructor and working in a ski school, you should apply asap.
To apply, simply fill out the "Request info pack" form which is located on this page.
Following this, someone in the WE ARE SNO team will send you the latest brochures and information on applying.
Programme photo gallery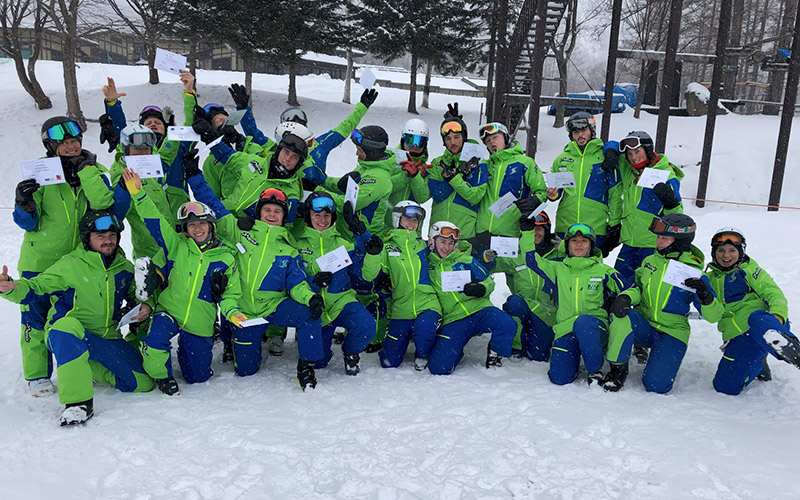 Newly certified instructor group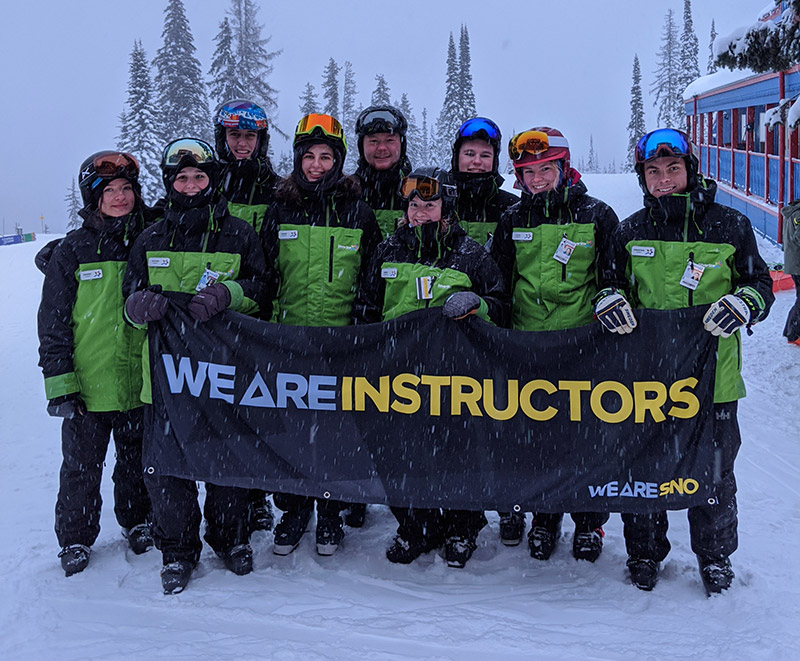 WE ARE INSTRUCTORS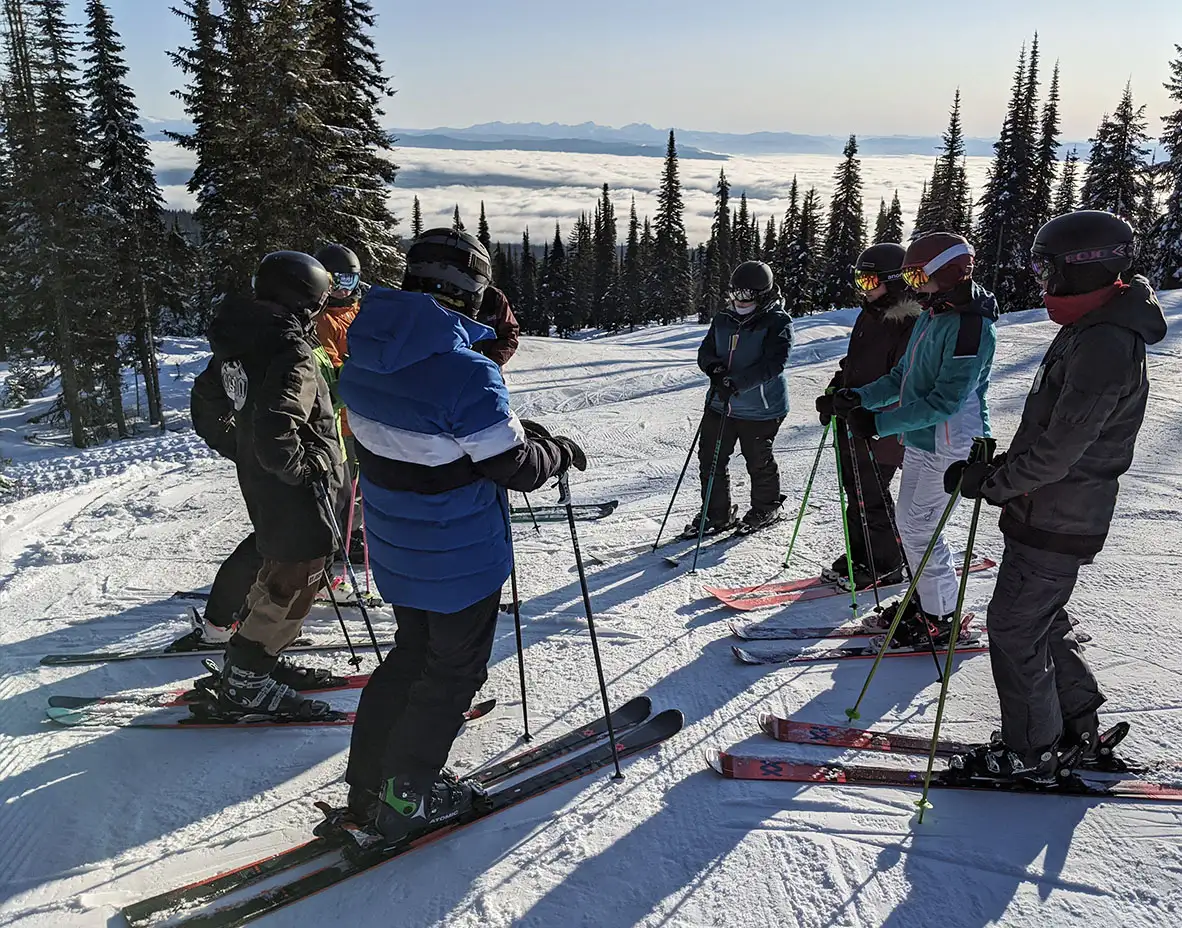 Instructor training session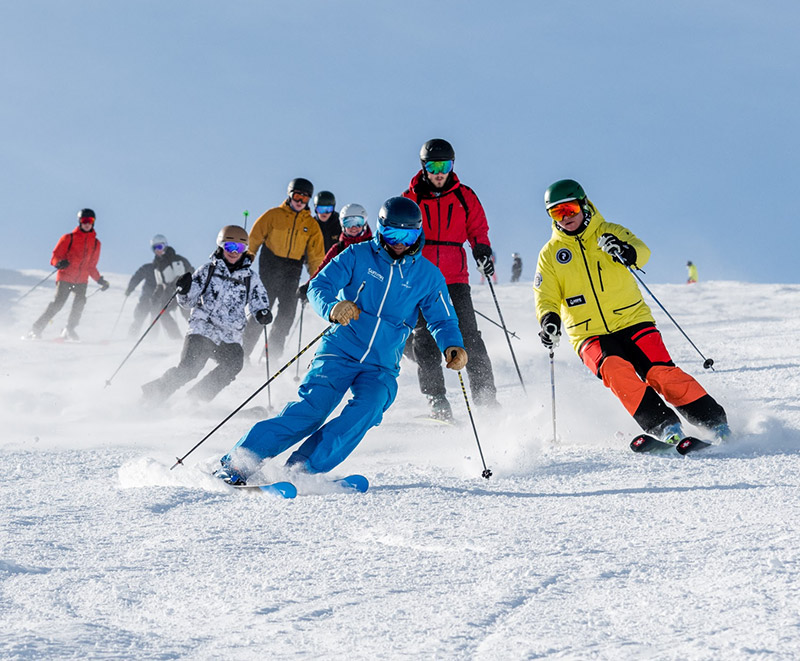 Instructor training session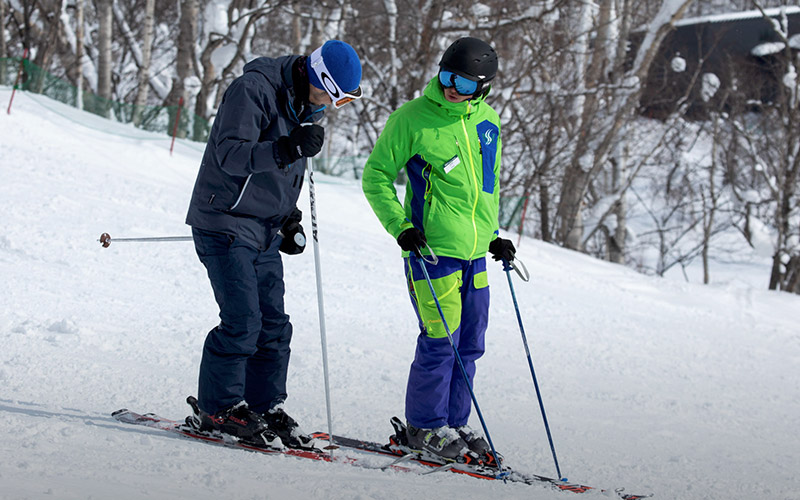 Teaching a lesson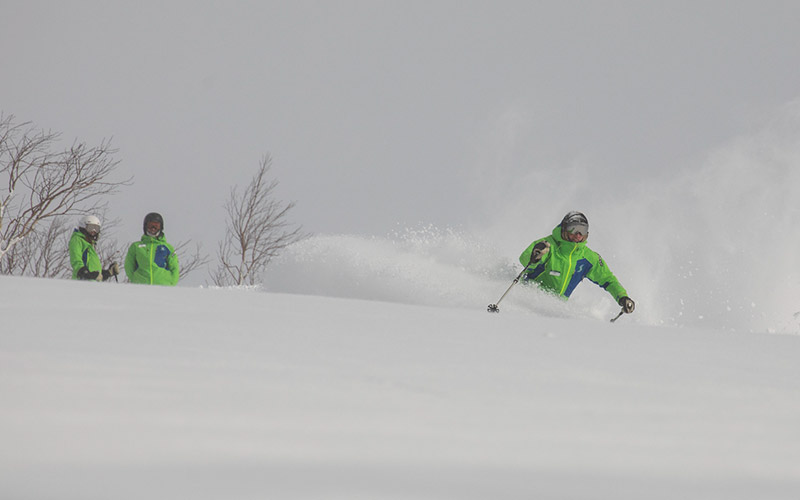 Off-page conditions in Japan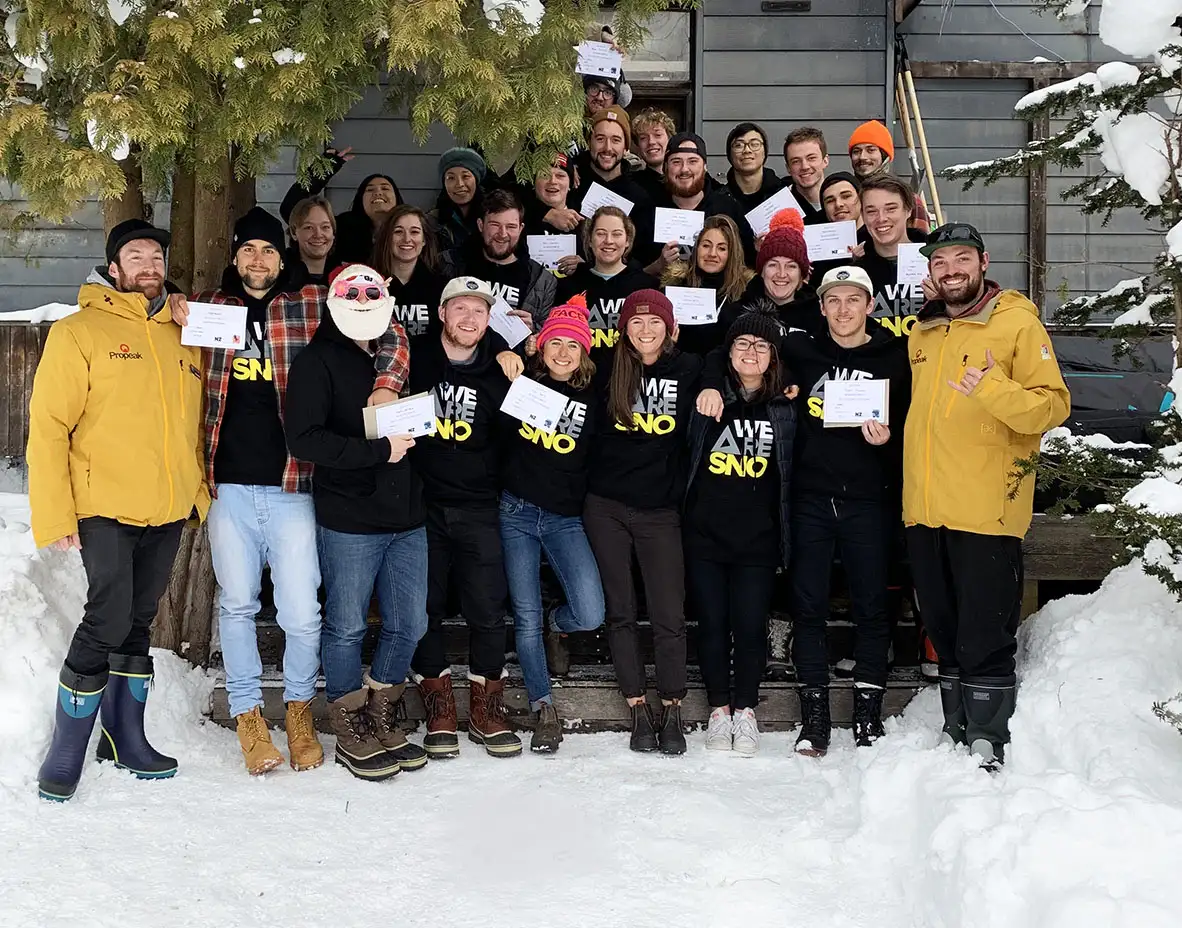 WE ARE SNO Group photo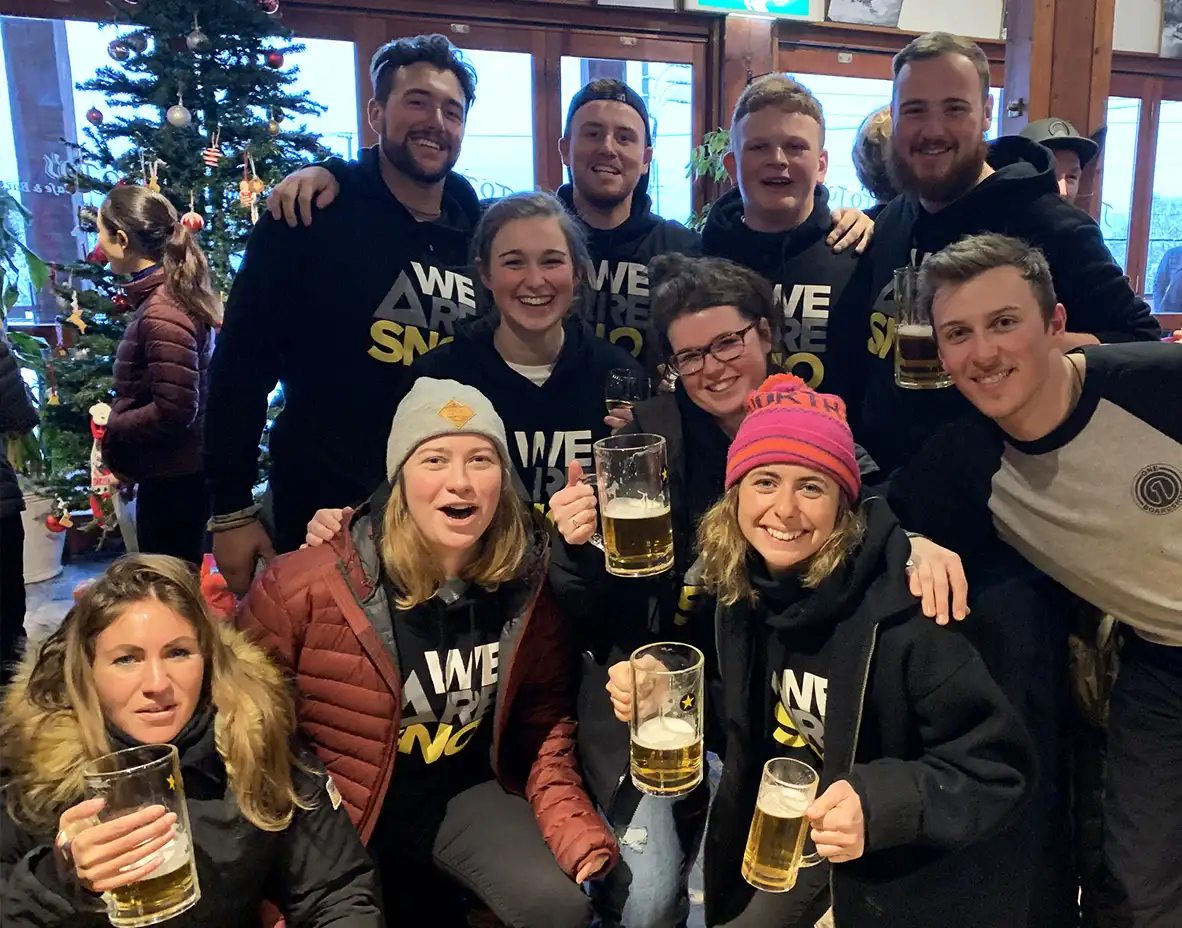 Team social