Luxury Ski Resort Airbnbs for Christmas 2021
Where you could spend winter if you have been saving up...
10 days, 10 stays, pure luxury
With winter quickly approaching and accommodation booking up as snowsports enthusiasts look for a winter escape, we thought we'd check out the most expensive and glamorous Airbnbs that are available for Christmas and New Year this year. We scanned Airbnb maps of many of the world's most luxury ski resorts, and found the following properties available for 10 days between 23rd December 2021 and 2nd January 2022. If you have a bit of spare cash, which would you choose?!?
Whistler - Canada
The Horstman Lane Airbnb is in one of North America's most famous resorts, Whistler ski resort, sleeping up to 8 people with 5.5 bathrooms.  As a ski-in, ski-out location it provides direct access to the slopes, whilst being minutes from town.
Features include :
Home theatre (with ticket booth)
Grand Piano
Gas fireplace
HotTub and BBQ
Price : $94,100 USD (£68,344 GBP or $128,468 AUD)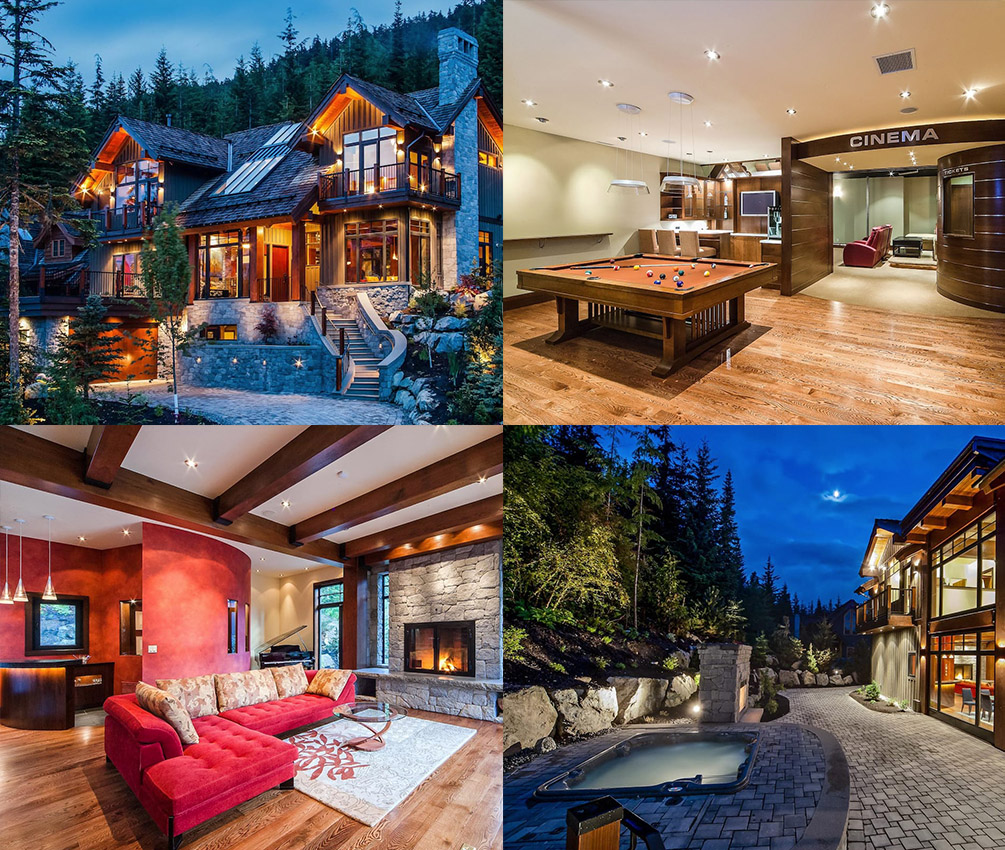 Courchevel, 3 Vallées
Chalet Williams is based in the glitzy French ski village of Courchevel, part of the 3 Vallées ski area. Sleeping up to 12 people with 6 bathrooms – this is one we like the look of!
Features include :
Private chef and butler
Home theatre
Wood-burning fireplace
Indoor pool & extensive gym
Price : $251,747 USD (£182,843 GBP or $343,693 AUD)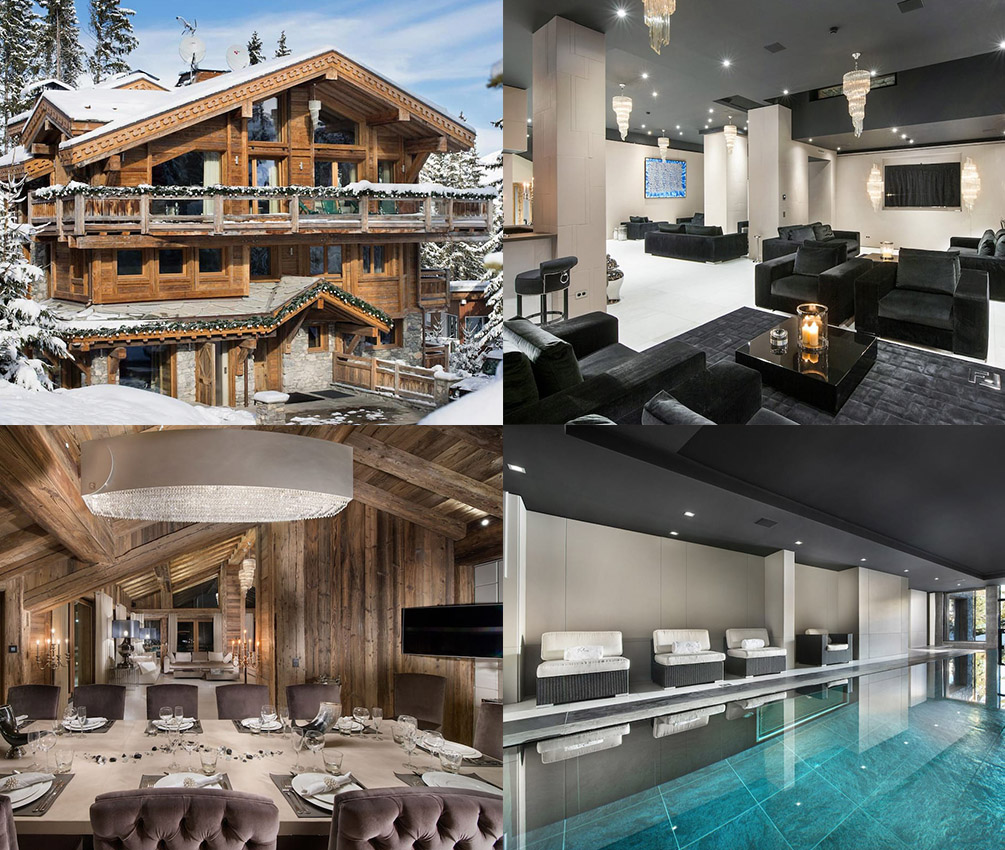 Zermatt - Switzerland
Chalet White Pearl is based in one of the celeb' favourite resorts, Zermatt. And WOW, does it come with a price tag for that audience. This property sleeps 10 people with 5 bathrooms.
Features include :
Home theatre
Dining area for 14
Sauna, steam-room and massage area
Indoor pool and games room
Price : $877,845 USD (£637,574 GBP or $1,198,333 AUD)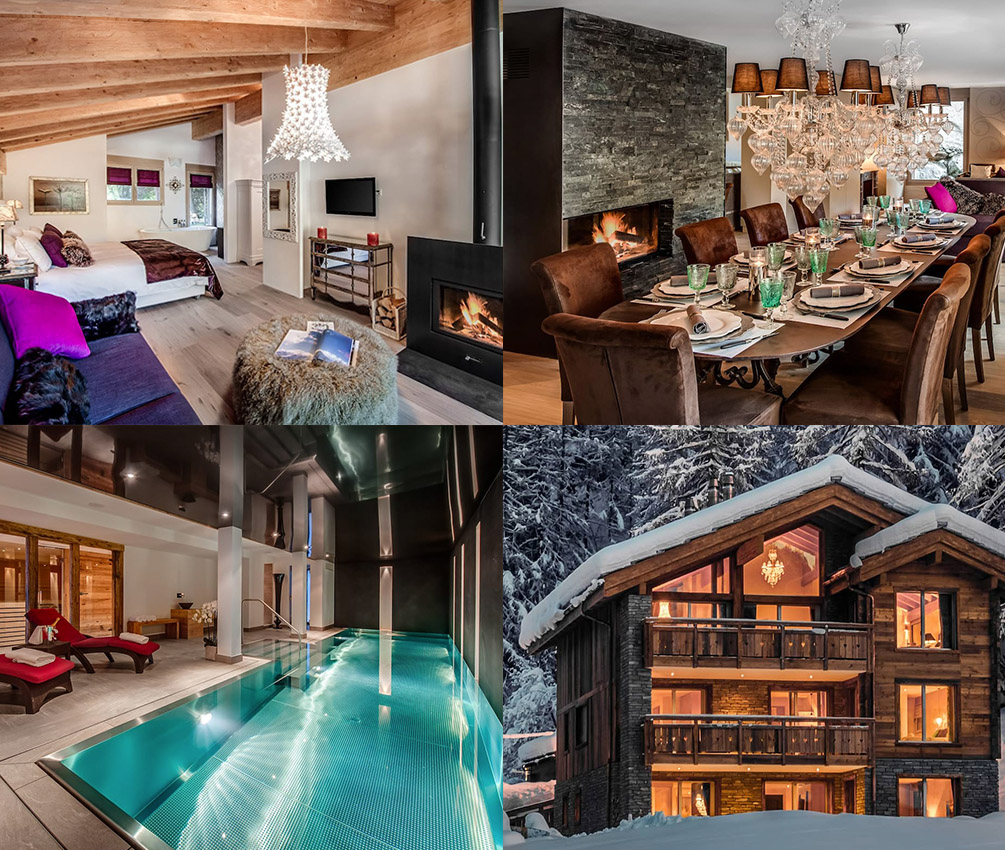 Val d'Isère, France
If you're visiting the famed resort of Val d'Isère, Chalet Dario is the place to stay. This Airbnb is able accomodate a group of 14 people and is 5 stories high!
Features include :
13 bathrooms
Indoor pool
Sauna
Chauffer service
Price : $89,744 USD (£65,180 GBP or $122,508 AUD)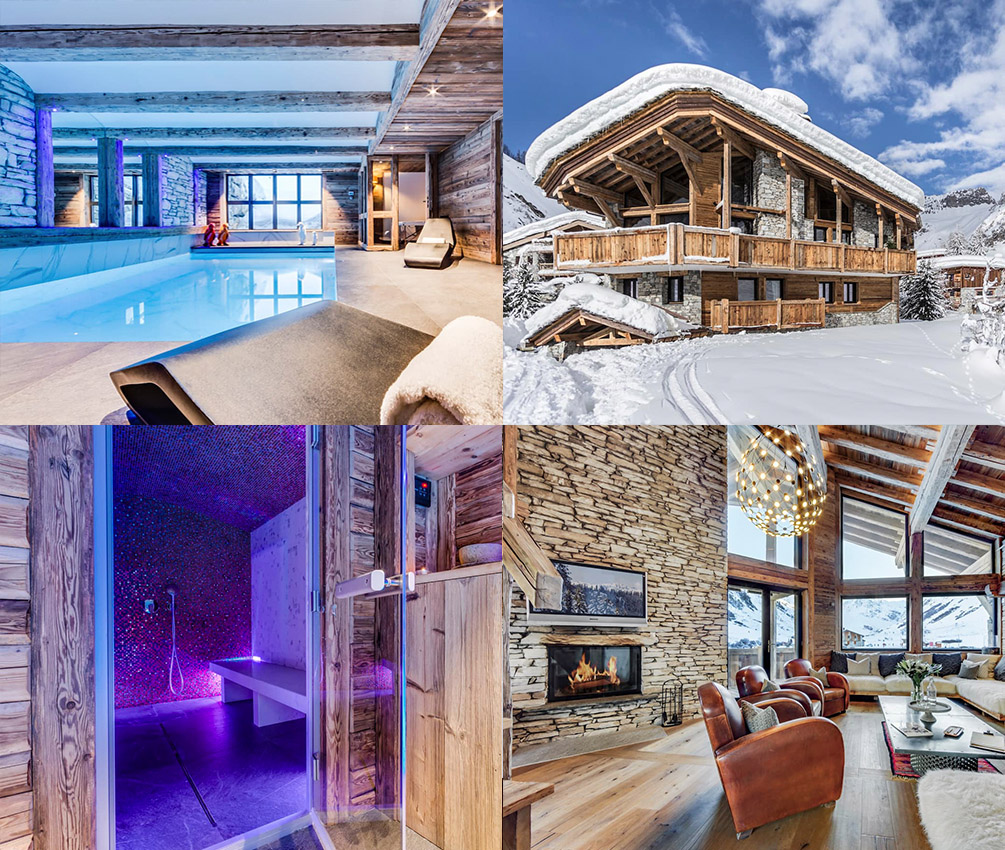 Apsen Snowmass, USA
Pine Airbnb is up next, a classy ski resort mansion. Aspen, Colorado has a reputation as one of the most pricey resorts around. This property can sleep 10, with 5.5 bathrooms in total.
Features include :
Hot tub and outdoor bath
Large Terrace with views
Firepit, outdoor heating and BBQ
Large games room
Price : $251,953 USD (£182,934 GBP or $343,937 AUD)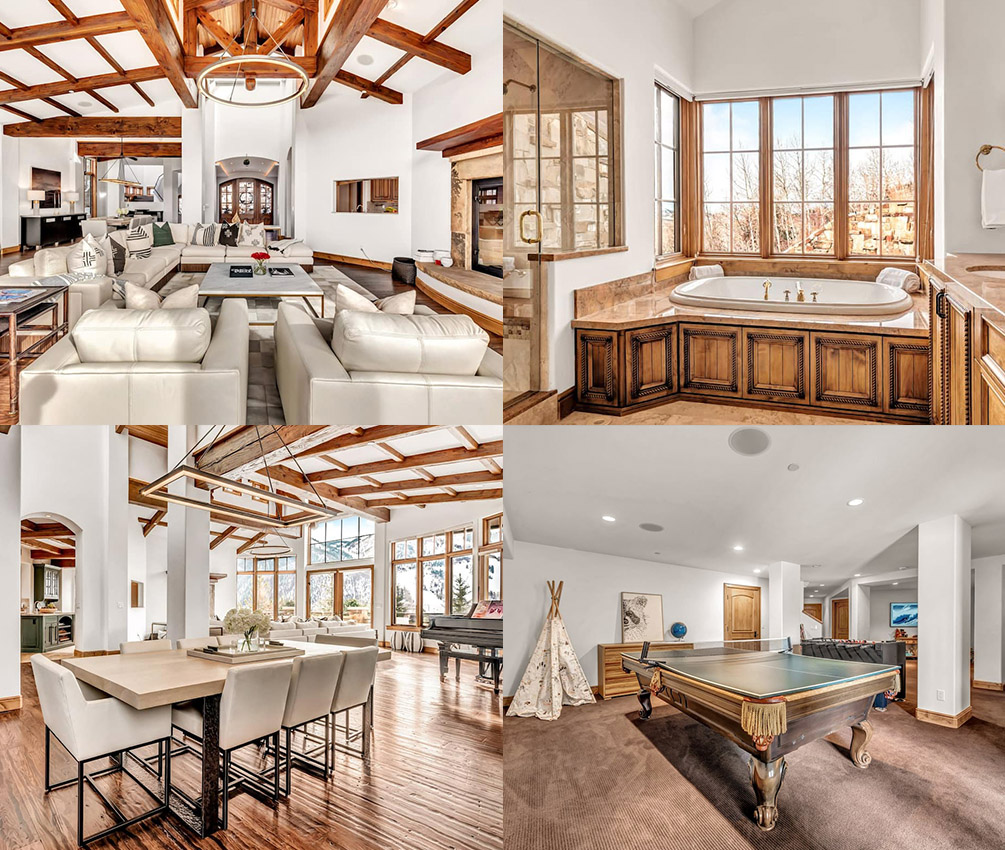 Dolomites, Italy
Arabba Chalet is the top feature out of Italy's ski Airbnbs. This property has a very authentic mountain feel, made true by the use of timber and stone. Sleeping up to 8 people, it is neither the cheapest nor the most expensive.
Features include :
Indoor swimming pool
Hot tub
Cooked meals
Indoor fireplace
Price : $66,238 USD (£48,093 GBP or $90,4200 AUD)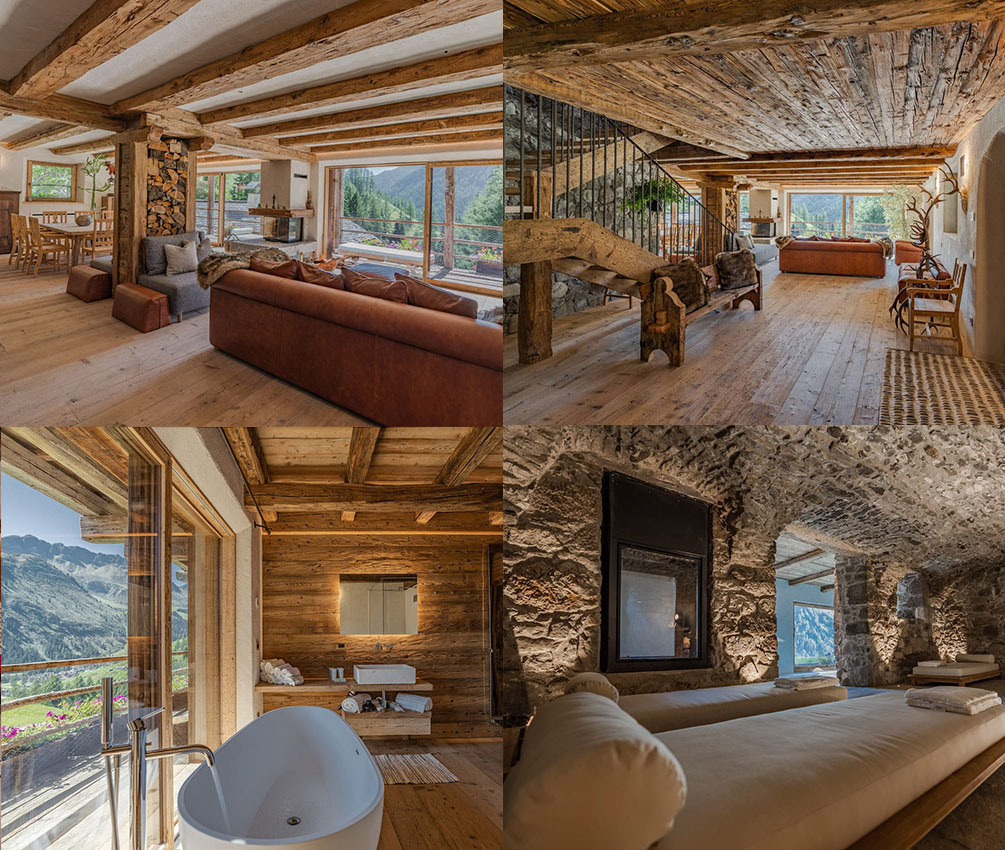 Niseko, Japan
Kira Kira Penthouse, based in Japan's most famous powder resort Niseko seems affordable in comparison to some of these other properties. Sleeping 6 guests and only 2 bathrooms, it's still not cheap by our standards!
Features include :
Volcano views
Balcony hot tub
Ski in / ski out
Building concierge
Price : $23,880 USD (£17,338 GBP or $32,598 AUD)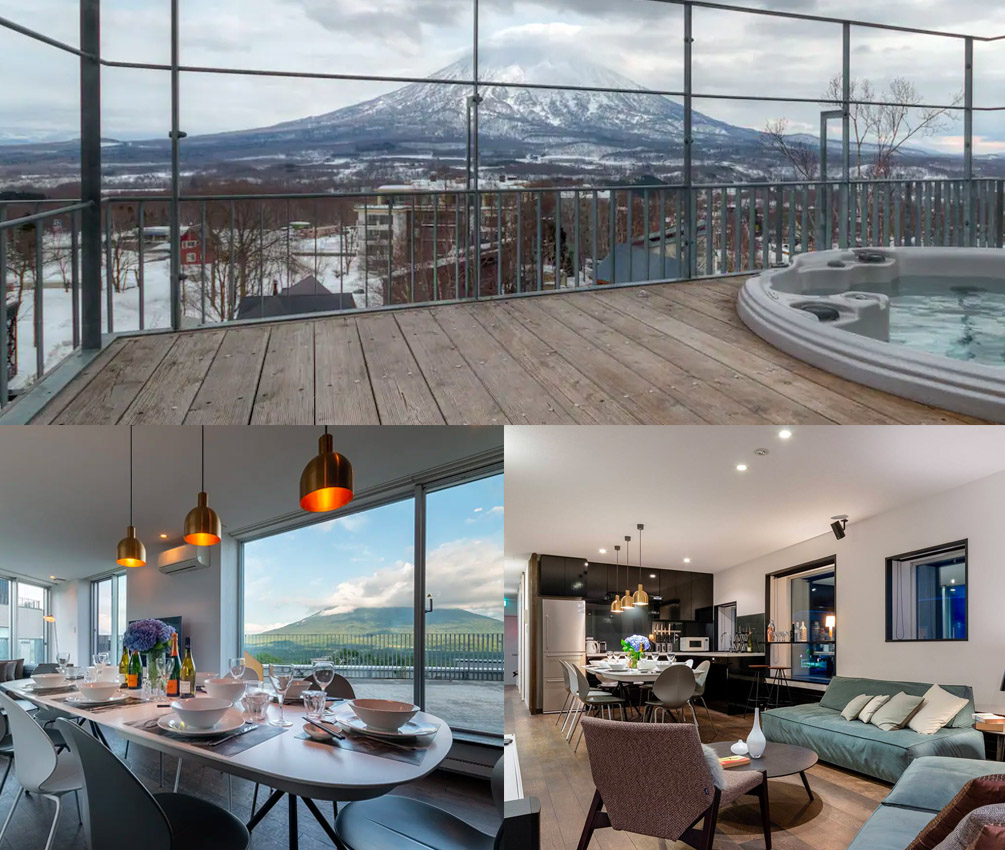 Verbier, Switzerland
In the heart of Verbier lies Regal Chalet. This 5 bed, 10 guest property has epic panoramic views and cosy interiors.
Features include :
Two-way log burner
Steam-shower room
Billiards table
Chauffer service
Price : $152,536 USD (£110,764 GBP or $208,233 AUD)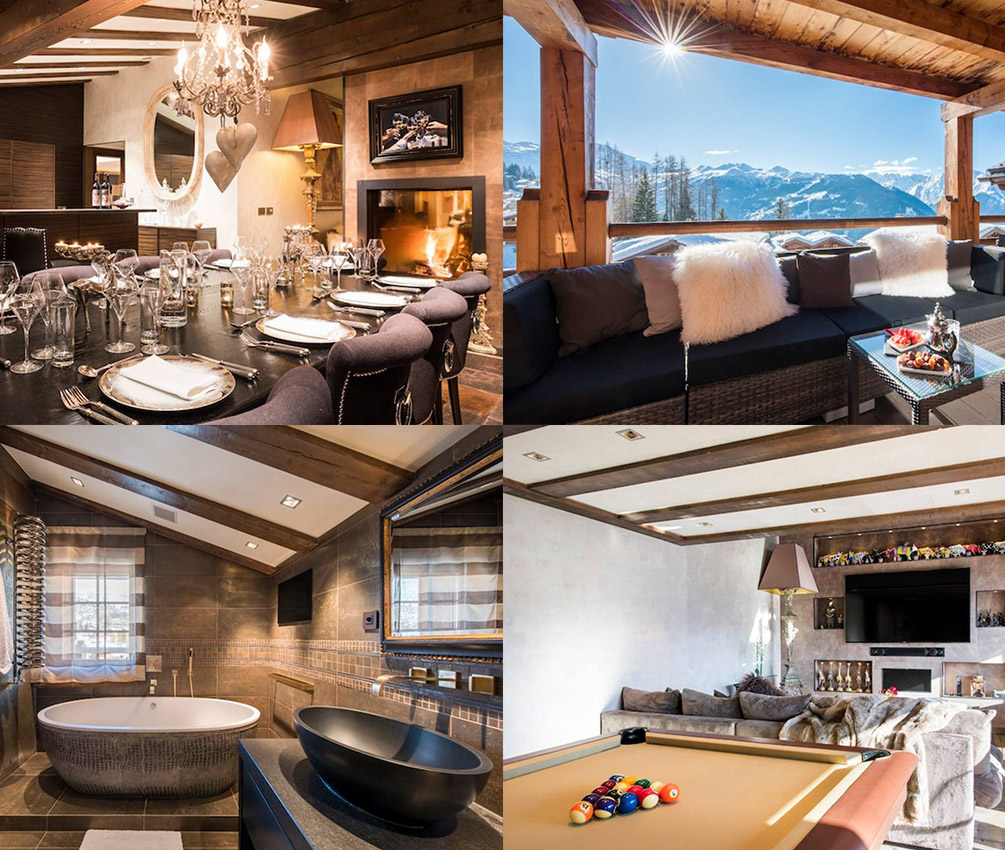 Vail, Colorado, USA
One of North America's most famous ski areas, Vail has some amazing accommodation options including 616 Forest Road.  This contemporary villa sleeps 10 guests and is positioned fantastically.
Features include :
Indoor fireplace
Hot tub
Chef's kitchen
Media room
Price : $113,564 USD (£82,465 GBP or $155,030 AUD)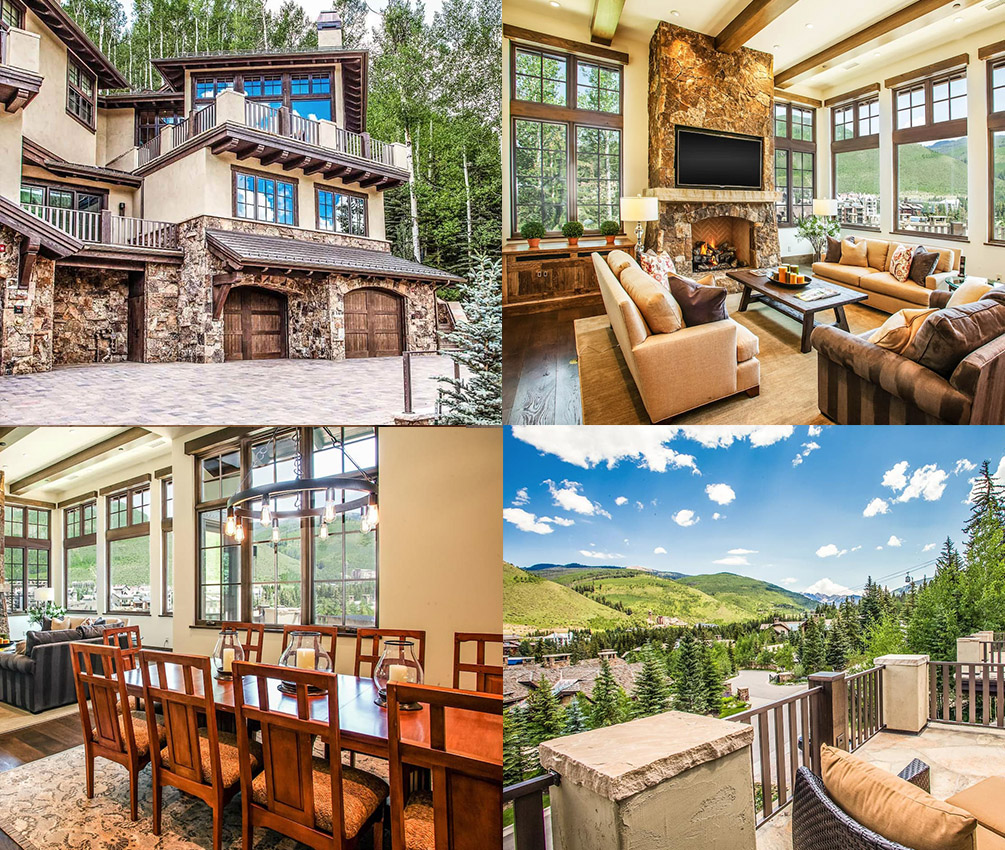 Lech, Austria
Chalet Laurus is last, but certainly not least for those looking to ski in Austria. This Airbnb is able to sleep 8 guests and while it isn't ski-in, ski-out, it has some great features.
Features include :
Champagne Receptions
Hot tub and full spa
Gourmet dinners
Chauffeur service
Price : $84,037 USD (£61,023 GBP or $114,722 AUD)